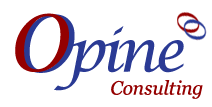 Marketing Automation Best Practices
Achieving Best Practices
Marketing automation tool vendors like Marketo are rolling out new capabilities on a frequent basis. Most marketers don't have the time or energy to keep up and take advantage of the newest best practices.
Instead of putting the review and implementation of these new capabilities and best practices on the back burner, you can bring them onboard now.
Here is what you could be missing:
Simple Repeatability - simplify campaign implementation while minimizing errors
Improved Tracking - make sure you are capturing the information that will lead to actionable improvements
Automated Nurturing - to mature your prospects while keeping them engaged
We know how hard it is to have time to review, strategize and use marketing automation best practices. We specialize in understanding your requirements, designing templatized programs, providing implementation checklists, and training your team.
Projects are always customized to your unique needs and requirements.
We specialize in Marketo implementations.
Call us today at (831) 588-0354 to discuss how we can help you optimize and improve your marketing automation implementation.