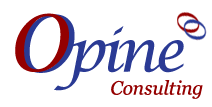 O - pine v. to express one's opinion openly and without fear or hesitation
We are focused on listening to you and your prospects and customers to help grow your revenues through:
Effective and efficient demand generation
Sales and Marketing organizational alignment
Ensuring your marketing automation and customer relationship management tools are optimized
We offer expert, high quality services to marketing and sales organizations. Our many years of experience spans both marketing and technology allowing us to deliver strategic and tactical skills to solve a wide range of issues.
Sheila Baker Biography
Sheila Baker is a results-oriented marketing and sales executive with over 20 years of experience bringing technology products to market. Her broad background includes corporate, field and product marketing, operations and sales, as well as engineering positions. She gained her expertise at both large established companies and startups. Sheila's unique blend of skills allows her to see the big picture and yet execute at the detailed level to get the job done. Her focus is on helping organizations to develop trusted relationships with prospects, customer and partners.
Sheila is the owner of Opine Consulting.
Her expertise includes:

prospect and client nurturing campaigns
closed loop lead/sales processes
market surveys
white paper and other collateral writing
website design
salesforce.com customization and implementation
marketing automation tool analysis, recommendation and implementation

Sheila has extensive marketing management experience holding VP Marketing positions at such diverse companies as: KACE Networks (acquired by Dell), VA Software (SourceForge), MontaVista Software, Magically and The Santa Cruz Operation, Inc.
Sheila holds Salesforce Administrative Certification and Marketo Technical Consultant Certification. She also has expertise with multiple marketing automation tools including Eloqua, eTrigue, Manticore Technology and Predictive Response.
Sheila holds an MS in Computer Information Systems from Northeastern University, Boston MA and a BS in Computer Science and Economics from the University at Albany, Albany NY. The YWCA Tribute to Women in Industry Award was granted to Sheila in 2000.

American country antiques and folk art is a large interest for Sheila. She assists her husband in marketing his business, Baker & Co. Antiques. She also enjoys designing websites that make it especially easy for antique dealers to manage the inventory on their sites without the need of any website expertise.
Sheila concieved and implemented Dig Antiques a search engine for country and folk art antiques, Americana, and decorative arts. In addition, Dig Antiques hosts individual antiques shops, provides resources and community forums for the country/Americana online audience. Dig Antiques - Real Stuff without the Fluff.
Pamela Hudadoff Biography
Pamela Hudadoff is a senior marketing professional delivering high-value, marketing results for 20 years. She established her expertise in market development, product marketing, and marketing communications while in positions at IBM, Sun Microsystems, and iPlanet. Today, she applies these skills to meet the challenges faced by start-up and mid-sized companies.
Pam's technical foundation in software engineering has given her the uncommon capability to quickly grasp technology and translate it for a wide variety of audiences - from CEOs to developers. Her comprehensive approach to understanding a business delivers critical insights and uncovers untapped opportunities.
Her product marketing expertise includes:

buyer personas
prospect buying processes
buyer persuasion
competitive analysis
target market segmentation
messaging and positioning
presentation and collateral creation
sales training
web information architecture
web content design

Her business development expertise includes strategic analysis, modeling, planning, and positioning. Pam brings a practical and thorough approach to all her work.
Pam is a Marketo Certified Technical Consultant.
Pam is a trusted partner of Opine Consulting.
Pam has a B.S. from Cornell University and an M.S. in Computer Graphics from Rensselaer Polytechnic Institute.
Heidi Hogan Biography
Heidi Hogan is a results-focused marketing professional with over a decade of experience in developing and implementing marketing programs that strengthen brand awareness and generate sales opportunities. She draws on her experience, education and creativity to find solutions for her clients' business challenges.
Working predominately with B2B technology start-ups and mid-sized companies, Heidi is a versatile consultant, with expertise in:.

Developing and executing measurable lead generation and demand creation programs that drive revenue.
Providing Marketo and Salesforce.com best practices and hands-on support to optimize usage.
Conceptualizing and writing compelling content that converts leads to customers.

Heidi is a Marketo Certified Expert.
Heidi is a trusted partner of Opine Consulting.
Heidi holds an MBA from San Jose State University and a BA in Liberal Studies (Business emphasis) from California State University, East Bay (Hayward).