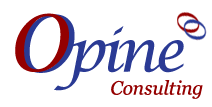 Demand Generation Services

Learn how we deliver expert services to improve your lead quality and quantity with our marketing automation expertise, lead nurturing design and implementation, content identification and delivery, and market research. Learn More.

Improved Lead-to-Sales Process

A fully aligned, closed-loop lead-to-sales process translates into revenue acceleration. Learn how we can help you define the process and fully implement it across Marketo and Salesforce. Learn More.