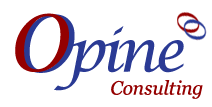 Lead Nurturing and Drip Campaigns
Email Nurturing Design and Implementation
Most marketers let their prospects wander through web pages, marketing collateral, and webinar replays. No wonder the sales process takes 6-12 months. What an opening for competitors.
Lead nurturing (also known as drip campaigns) helps you mature a marketing prospect into a sales ready lead.
With drip campaigns, you automate a series of offers designed to nurture a prospect's interest in your product or service. These offers make use of targeted marketing pieces (white papers, case studies, video demos, analyst reviews, etc.) to support the prospect in the different phases of his/her buying process.
These offers are automatically delivered via a series of communications dropped on a regular schedule.
Advanced lead nurturing designs track and adjust the prospect's progress through the buying process stages.
Finally, there is a proven way to:
Advance leads through their buying process
Shorten time it takes for a lead to reach sales readiness
Improve the quality of the lead when handed over to sales
Projects are always customized to your unique needs and requirements.
We specialize in Marketo implementations.
Call us today at (831) 588-0354 to discuss how we can help you optimize and improve your marketing automation implementation.