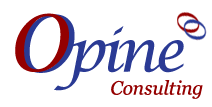 Marketing Automation Expertise
Marketing Automation Expertise
Leveraging Marketing Automation to Drive Revenue
Marketing automation tools are getting more sophisticated by the day. Yet, most marketers are only using a small subset of the capabilities. Are you missing out?
Track the sources that drive your best leads
Nurture leads to optimally flow through the buying cycle
Deliver high quality leads that sales wants to call
Quantify the value marketing delivers to the business
Continually improve marketing's effectiveness
Our strategic marketing automation services are designed to meet you where you are and help you take that next step. Our specialties include:
We'll be happy to customize a package specifically for your needs.
We specialize in Marketo implementations.
Call us today at (831) 588-0354 to discuss how we can take your marketing to the next level.