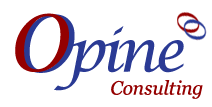 Advanced Lead Scoring
How do you know when a lead is ready for sales? Most marketers don't. They either send the lead to sales way too early, or miss the optimal moment entirely.
Lead scoring helps you easily identify high value prospects based on characteristics you capture and measure.
Leads may be scored on multiple dimensions. The most popular lead scoring dimensions are demographics and behavior. Use of both of these dimensions in lead scoring creates a more balanced view of a lead.
More advanced lead scoring methods may further break out sub-dimensions in demographics and behaviors. Where other dimensions such as bizographics and psychographics can be captured and measured, lead scoring methods can be applied.
Lead scoring is often used to support the qualification of marketing prospects for sales readiness.
With advanced lead scoring you can:
Easily identify high value prospects
More timely hand-off qualified prospects to sales
Better standardize lead scoring
More quickly make changes/updates to lead scoring
Projects are always customized to your unique needs and requirements.
We specialize in Marketo implementations.
Call us today at (831) 588-0354 to discuss how we can help you optimize and improve your marketing automation implementation.