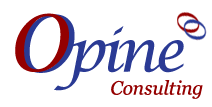 Automating the Lead-to-Sales Process
Automation speeds the sales cycle and provides critical reporting
Lead-to-sales processes are typically automated using marketing automation and customer relationship management systems. Over time, you can use the data captured about lead behaviors and process progress to improve the effectiveness of the process.
Discover the value of an automated, streamlined lead-to-opportunity process:
Less finger pointing and fewer turf wars between marketing and sales
Process optimization through repeatability
Measureable marketing and sales effectiveness
Easier bottleneck identification created by marketing and sales activities
Shortened lead-to-purchase lifecycle through problem area improvements
We are certified Marketo Technical Consultants and also Certified Salesforce Administrators so you can feel confident in our ability to get the job done quickly and accurately.
Projects are always customized to your unique needs and requirements.
Call us today at (831) 588-0354 to discuss how we can help you automate your lead-to-sales.